1. Choose, Upload or Commission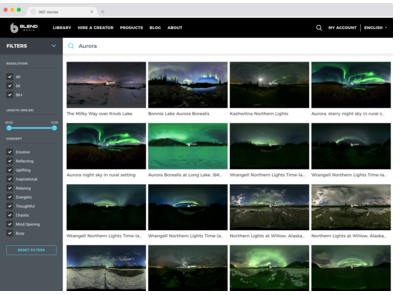 Choose from our curated catalogue of professionally created 360˚ content.

Upload your own 360˚ content or commission a professional creator from our global network.

Choose a custom coloured background or from a range of pre-prepared textures.
2. Edit & Customise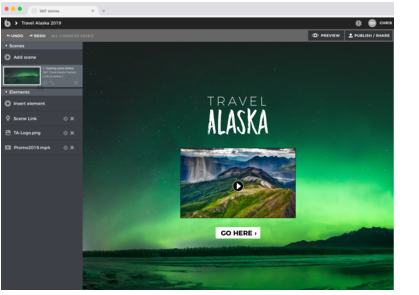 Add content and interactions to your 360˚ scenes in minutes using our powerful editor, all via the Web browser. No code required!

Quickly enrich a scene by adding 2D video, images, customisable text and custom audio tracks.

Take your viewers beyond the scene with banners, embedded hyperlinks and scene links to other 360˚ scenes.
3. Publish & Share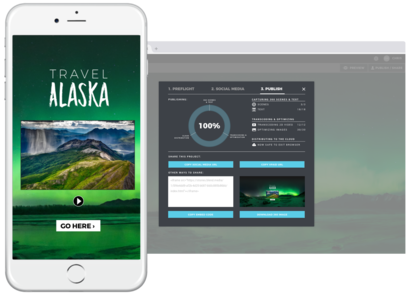 Publish & share scenes directly to social networks in a single step, as well as via weblinks and embeddables with <iframe>. No apps needed!

Generate Facebook & Twitter share cards, output equirectangular images to Facebook (including metadata) and distribute via VPAID & VAST.