Revolutionize your audience's experience with a
VIRTUAL REALITY
solution that'll blow their minds! With the latest
technology
, such as head-mounted displays (HMDs), smartphones, and tablets,
Virtual Reality (VR)
takes you way beyond just sight and sound, transporting you into a fully immersive world.
From modern-day cities and landscapes to futuristic realms, the perfect
Virtual Reality solution lets you explore a diverse range of environments like never before.
6x increase
in global spending on VR is predicted
between 2020 and 2024.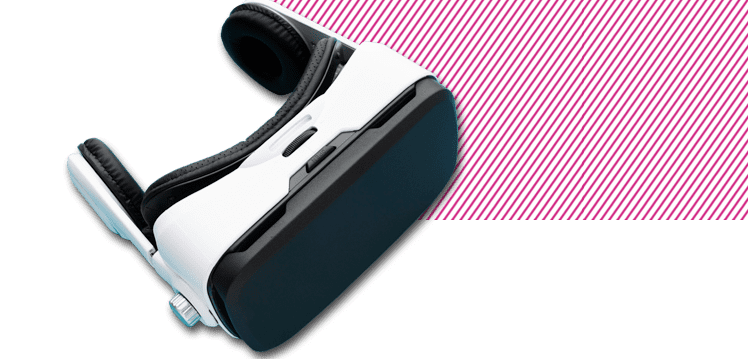 FIND A VIRTUAL REALITY SOLUTION
FOR YOUR BRAND OR BUSINESSES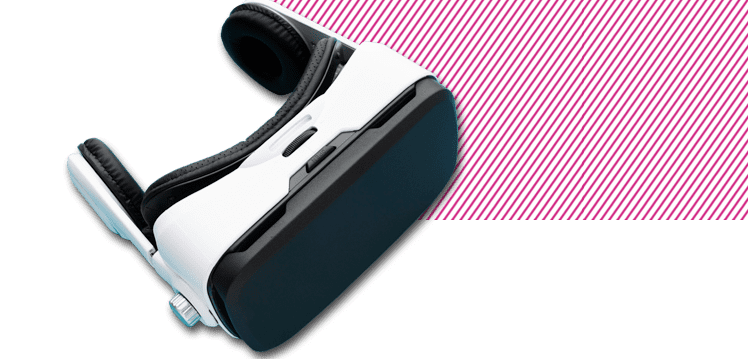 FIND A VIRTUAL REALITY SOLUTION FOR YOUR BRAND OR BUSINESSES
IMMERSIVE
EDUCATION
VR allows Users to fully immerse themselves in a digital environment, creating a sense of presence and allowing them to explore and interact with a new world.
LEARN MORE
Creator: Space Cinema
Client: L'Oreal. Creator: Blend Media
BRAND
ENGAGEMENT
Because Virtual Reality offers such immersive experiences, Users tend to be more engaged with the content, which leads to better retention and understanding.
LEARN MORE
VIRTUAL
TRAINING
Realistic simulations that can help train individuals in a safe and controlled environment, reducing the risk of injury or damage to equipment.
LEARN MORE
Client: L'Oreal Salon. Creator: Blend Media
Client: Deloitte London. Creator: Blend Media
EMPLOYEE
ORIENTATION
Staff members can work together in a shared digital environment, no matter where they are physically located. This saves time and money on travel expenses and increases productivity.
LEARN MORE
MARKETING
Virtual Reality creates interactive and engaging marketing campaigns, allowing potential customers to experience a product or service in a unique way.
Client: The Macallan. Creator: Blend Media
Deloitte Travel. Creator: Blend Media
VIRTUAL
TOURS
Virtual tours offer an immersive experience that brings your products, services or locations to life, making it easier for your customers to engage and connect with your brand or location.
LEARN MORE
FROM IDEA TO IMPLEMENTATION.
Our team of experts is experienced in delivering multiple
VIRTUAL REALITY solutions, across all industries worldwide.
Immersive experiences made easy!
Contact the Team